Cheyenne Skye
3 Mind-Blowing Reasons to Use Facebook Ads to Increase Your Leads & Sales ... on autopilot
While we are all pretty used to the idea of Facebook & Instagram ads in this day and age.. It can sometimes still feel like the wild-wild west when diving into Ads Manager for the first time (or even the 100th time, let's be honest 🤷‍♀️). Not only are there the ever-changing updates to the algorithm, but there are also the ongoing changes to Ads Manager itself and the way we structure our campaigns. If that's not enough, there is also the steadily increasing costs of competition amongst the big brands.. The space in the news feed does run off of an auction, after all. But let's flip the script for a second and look at the state of the game.. And all of the AMAZING opportunities there STILL are on the platform…. There were a whopping 2.91 billion active monthly users at the end of January 2022, which was an increase of roughly 2 million people in the three months leading up to January 2022.
And the age range? Take a look below for worldwide stats!
651.4 million users aged 25 to 34 (30.9% of Facebook's total ad audience)
376.8 million users aged 35 to 44 (17.9% of Facebook's total ad audience)
232.7 million users aged 45 to 54 (11.0% of Facebook's total ad audience)
141.8 million users aged 55 to 64 (6.7% of Facebook's total ad audience)
111.6 million users aged 65 and above (5.3% of Facebook's total ad audience)
And now compare those users - whose activity you can actually measure in your Facebook campaigns - to what it costs to reach people in those numbers with traditional advertising …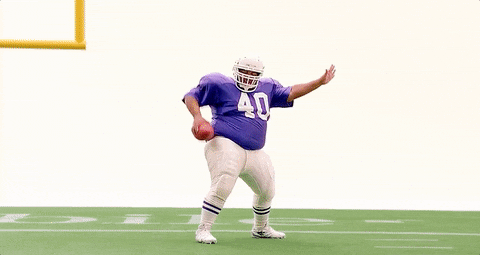 Consider this year's 2022 Superbowl where the Los Angeles Rams went head to head against the Cincinnati Bengals.
A 30-second TV ad during the Superbowl cost upward of $6.5 million dollars, the most expensive Super Bowl ad price in NFL history.
Audience views? 101.1 million.
The cost per thousand impressions for that Superbowl ad = $64.36
And the mechanics?
No audience targeting - the ad was shown to anybody who happened to be watching the game, regardless of whether they'd be interested in the product.
There is no clear data from this form of advertising - the brands cannot tell who watched, who just had it playing in the background, what the audience interests were …
And there's no follow-up. The brands advertising at the Superbowl had no way to continue to market to the exact people who might have seen the brands' ads, let alone knowing who might want to learn more.
The cost of Facebook ads?
Think back - to show 1000 people an ad at the Superbowl cost $64.36.
To show 1000 people an ad in their Facebook newsfeed in 2022? An average of $7.19.
Combine that incredibly low price with the power of what you can do with Facebook ads …
When you place an ad into a Facebook users' news feed, you can choose who you'd like to see the ad based on their interests, demographics, and lifestyle.
Want to target women who live in Saint Paul, Minnesota, who have children between the ages of 13-17, who are married and are frequent international travelers?
You can.
You can also re-engage with people who show interest. You can measure whether they watched your video (and how long they watched it for to build segments of people). You can see the kinds of audiences who clicked on your ad, who stayed long enough on your landing page to indicate they're interested in your offer, and who clicked through to start the purchase.
That real-time data can be followed right through the purchase steps, allowing you to create a call to action for each type of prospect according to where they are in the customer journey.
Here's how to use Facebook ads to increase leads and sales … on autopilot
We're going to cover three foundational aspects: audiences, targeting and magnetic marketing.
Step 1: Audiences
First, upload your current database of leads, demonstrations - ALL customers - to your Facebook ad account. When it comes to uploading customer lists? One example is that you can target people who purchased from you 3 years ago, showing them ads to upgrade to the latest product.
In Facebook marketing you'll hear us refer to "warm audiences" - people who know and trust your brand. Your customer list? That's a "hot audience"! These people have already purchased from you so, assuming you gave them a great experience the first time, they're highly likely to buy from you again.
Create your "Lookalike" audiences
Once you have uploaded your customer list to your Facebook Ad Account you can create a "Lookalike Audience". This allows Facebook to create an audience for you to target that is based on the same characteristics of your customer list and go find more people "like that".
Step 2: Set up your targeting
The "Lookalike Audiences" that you created are a high-quality option for "cold" audiences, because your ads will be shown to people who are likely to resonate with your brand.
In addition to "Lookalike Audiences" there are hundreds of targeting options you can use to create "Interest based" audiences and get your ads in front of your ideal client.
In some cases, you might even be able to target your competitors' audiences!
Here are just a few examples of the targeting options available to you in your Facebook ad account:
Demographics
Education
Financial brackets
Life events
Parents
Relationships
Work
Interests
Business & Industry
Family & Relationships
Hobbies & Activities
Shopping & Fashion
Behaviors
Anniversary
Travel
Purchase Behavior
Step 3: Build "Magnetic Marketing"
This is where you get into the creative side of your ad setup - the offer, the videos/images and the words that you use.
Make sure you highlight the benefits of your product to your potential customers so that they are sold before you even get them on the phone.
Look at the way you speak to your potential customers in your ads - check that you have made it "all about them" rather than "all about you". It's a simple yet very powerful angle that will increase the conversion rates on your ads.
Show your potential customers how their life will be different once they have your product.
Include strong calls to action - once people have seen your initial ads, show them another that invites them to book a call.
Then retarget, building more awareness and recapping on the benefits before inviting them again to book a call. Remember to include something that builds urgency, ethically, at this point. You could put your offer up for a short time only, or limit it to a certain number of people. Another option is, rather than discounting, to add value - if the potential customer buys within a certain time frame, they get access to the extras.
Examples of lucrative Facebook Ad Campaigns
Facebook Campaign Success: Renault Australia
Renault wanted to reach people in Australia with the Koleos.
During the campaign Renault reached 3.4 million people.
The campaign drove 1,100 leads, and 40% of those leads booked a test drive at the Koleos launch. (Source: Koleos).
Megane reports that the campaign produced results that were 11.8 x more cost efficient than the overall cost per sale.
Facebook Campaign Success: ADT Security Australia
ADT showed ads to homeowners in the US who were not yet ADT customers.
To extend the ad reach, ADT created and targeted three Lookalike Audiences based on ADT's current customers, people who had recently signed up for the home appointment, and ADT website visitors.
The results?
A 40% higher lead completion rate (impression-to-lead form fill)

20% lower cost per lead

24% lower cost per appointment

58% lower cost per sale
Facebook Campaign Success: Camping World
For this campaign, Camping World wanted to create a great shopping experience that would generate high-volume leads at a low cost.
The results?
3x return on ad spend

40% average decrease in cost per lead, using dynamic ads for lead generation (using dynamic ads for auto).
No other marketing method compares to the results and data that Facebook Ad Campaigns can bring …
As you can see, using your Custom Audiences to retarget previous leads, creating Lookalike Audiences to build unique cold audiences, and using the retargeting strategies not available on any other medium means that Facebook Ads are the smart, strategic option.
You have the power of this platform at your disposal, to take potential leads through a journey of awareness, consideration and conversion.
What difference would it make to your business when you have people reaching out to you, who have been watching and engaging with your ads, and want to know more?
Facebook ads provide you with a marketing system that runs on autopilot. This leaves you free to work on your business, sleep - and actually take a vacation - while your campaigns continue to target and nurture your ideal customers, leading them to the sale.
Over to you …
I'd love to hear about how your current marketing systems are set up and what you'd like to improve.
Do you have a system that runs on autopilot, finding and nurturing prospective customers until they are ready to click buy … and then it leads them through the purchase?
Is your cost per new customer viable?
Do you have questions about how to implement the strategies above that we use every day?
Talk to us
Drop a comment below with your wins!
And you're welcome to comment below or contact us here.